I've been gazing at Holy Clothing's gorgeous ladies' wear for years now, but have never seen it in person here in Canada.  Turns out my son was even paying attention to my desire for Holy Clothing – we were playing a game and he guessed correctly that my "Best store to buy clothing" would be Holy Clothing 🙂  I was delighted when Holy Clothing accepted my request to review one of their pieces.  I received the "Liana Princess Neck Renaissance Medieval A-Line Dress Gown" in exchange for an honest review.
I chose the dress completely for the sleeves – I love those sleeves!  It was so hard to choose which colour though, there are SO many absolutely gorgeous colours to choose from!  Finally I decided on Purple Fuscia.  I received it in mere days, shipped right from India.  I couldn't wait to wear it, so I wore it around the house for the day as soon as I received it.  I had ordered a size Large because that's what the website suggested for my measurements, and it fit beautifully.  I also wore it all day long at two homeschool conferences and I found the 100% rayon/viscose garment very comfortable.  I still love the sleeves even after having worn it – I find that when I raise my hands, they fall back and don't impede my activities at all!
I have ironed and steamed my dress and both methods got the wrinkles out quite nicely.  I washed it separately on the gentle cycle on cold (in my high efficiency front load washer) as suggested in the FAQ's on the website.  Unfortunately, the very first time it came out of the wash, some of the hem on one sleeve had come apart and was completely frayed.  The sleeves and insert are a different, jacquard, fabric than the rest of the garment and a lot more delicate.  If you are going to buy this garment, I highly recommend hand washing it. I contacted Holy Clothing and they graciously sent me out an immediate replacement dress – great customer service!
You can see the frayed hem here: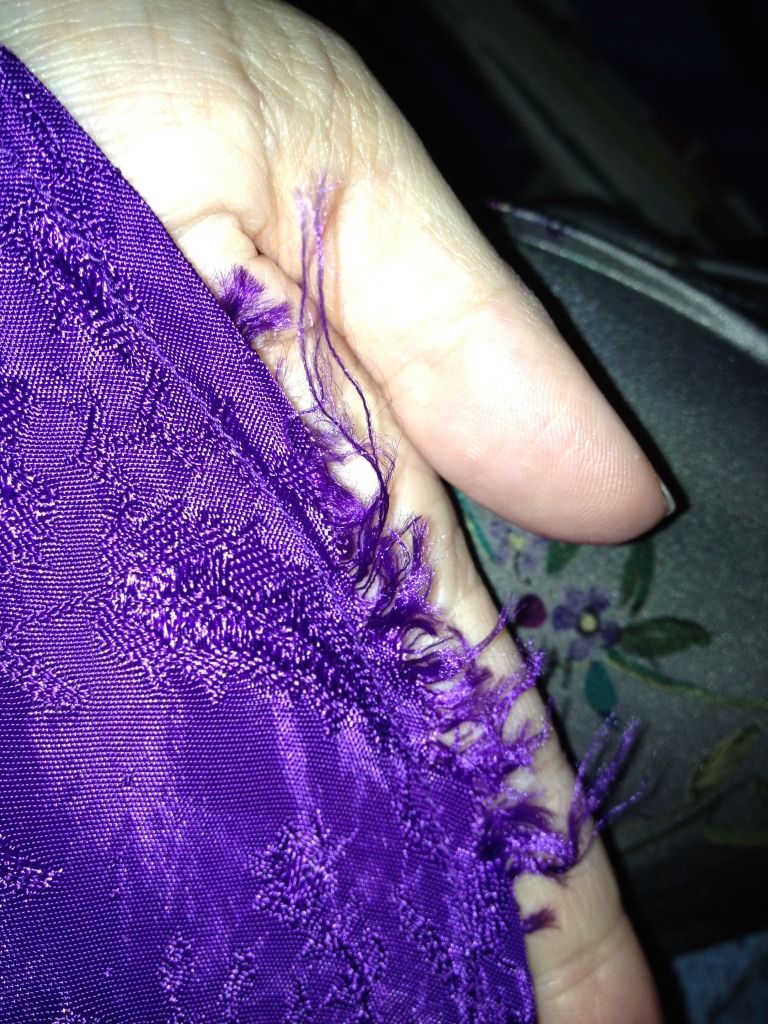 My replacement dress was in beautiful Sapphire Blue. Here is what the package looks like – it is packaged in minimal plastic inside a shipping envelope: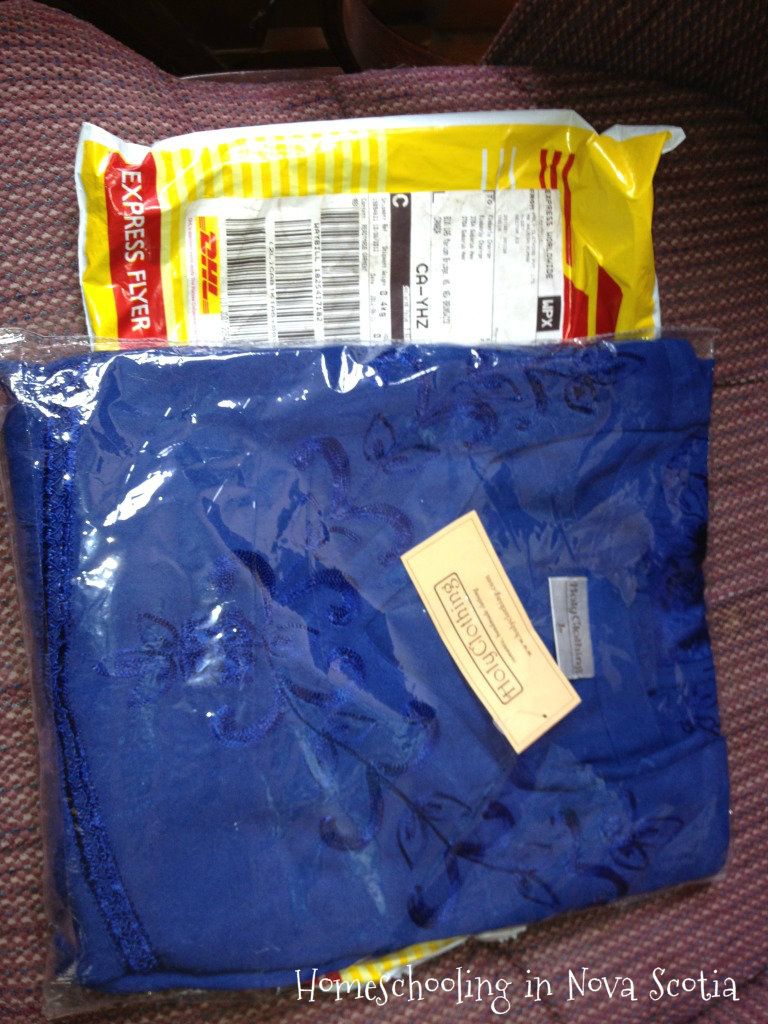 Here I am wearing it at a dinner date with my husband to celebrate our 18th anniversary: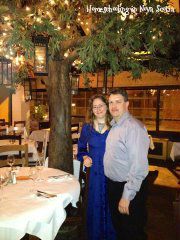 And here I am wearing my gorgeous princess dress at the local "Princess Tea" with my daughter: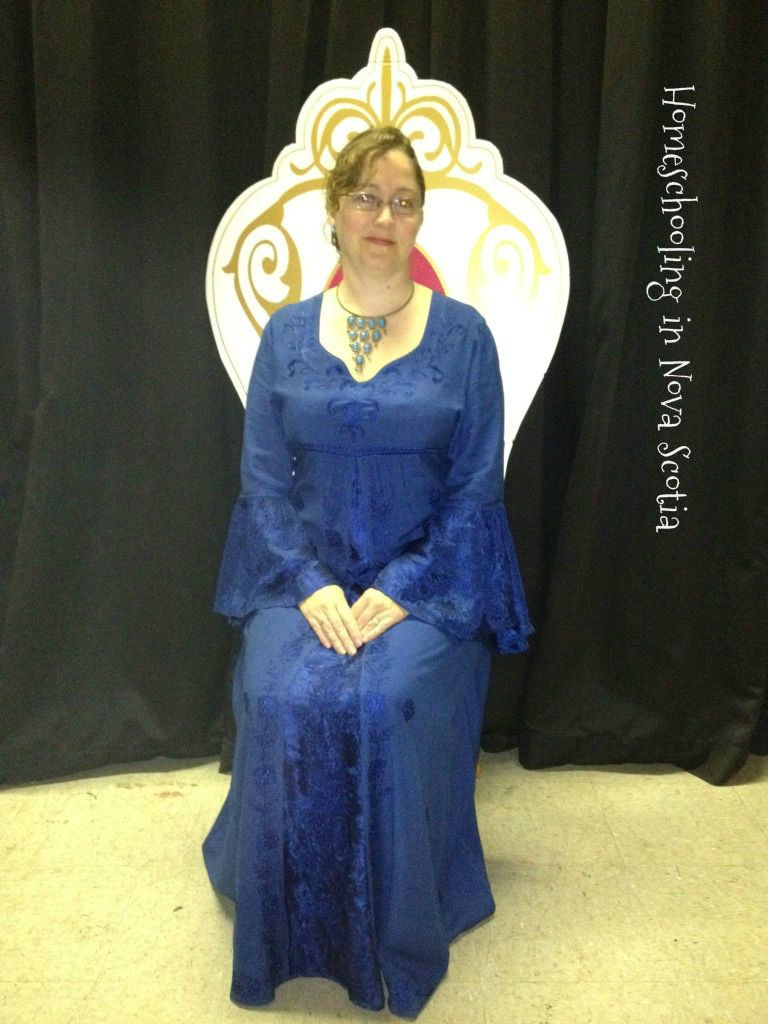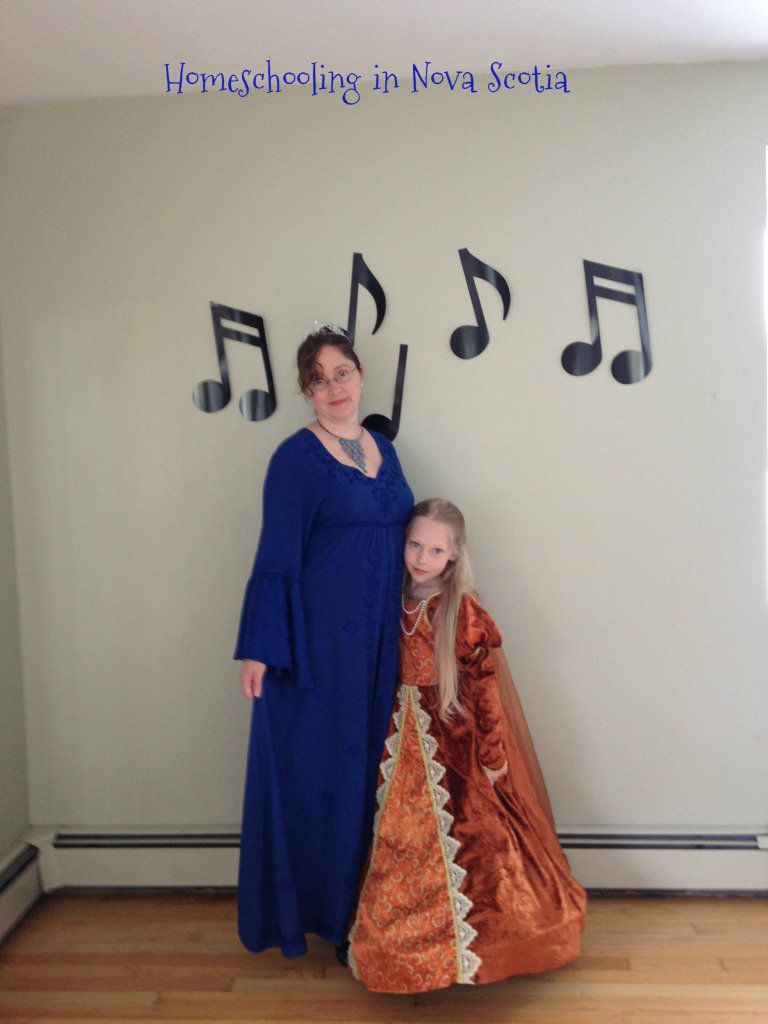 So from special occasions to medieval faires, to Hal-Con in the fall, this dress is going to get a lot of wear.  I get compliments wherever I go!  Be sure to check out Holy Clothing's Facebook page at http://www.facebook.com/holyclothingfan There you will find real photos of people wearing the clothing along with great discounts and giveaways!
The Liana Princess Neck Renaissance Medieval A-Line Gown Dress is available in sizes Large to 5X and costs $44.99 US.  You have to check out all of Holy Clothing's other beautiful items: tops, bottoms, and dresses – I keep eying those tops with the big sleeves, one of those may just be my next purchase!  Check out my Pinterest Page under My Style for some of my favourites.