Fractazmic is a mathematical card game created by I See Cards.  We love to have fun with math in our homeschool, incorporating everything from cuisenaire rods and pattern blocks, to chess and other board games, and even video games.  We were delighted to receive Fractazmic in exchange for an honest review 🙂
Fractazmic covers all the fractions pictured below: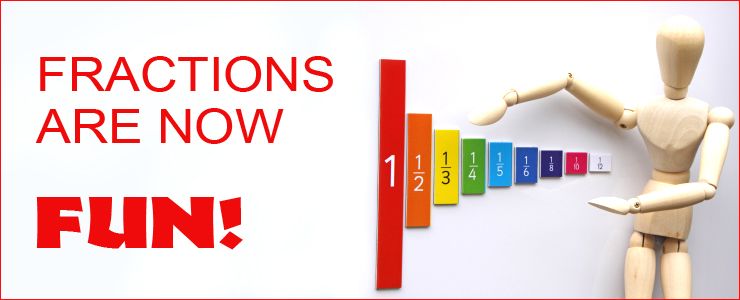 This is fantastic, because while we often deal with 1/2, 1/3, and 1/4 while baking in the kitchen, we don't often have practical experience with the other fractions.
Fractazmic is for 2-4 players.  The object of the game is to get the most hands equalling a whole before one player runs out of cards.  Game play is fast, although sometimes it can take awhile to figure out what in your hand equals a whole.  The good news is, there are pictures that show what each fraction is equal to (very handy for the younger children especially):
So the 1/2 pictured above is very clearly equal to 6/12 or 6 of one dozen eggs.  The pictures are sometimes handy for Mom too 🙂  My 7 year old, 12 year old and I all enjoyed playing this game, and will be enjoying it for years to come!
You can see if you and your children like a solitaire version of the game FREE right now: Play FracTazmicTM Speed Online for a chance to win a free deck!
The best part about Fractazmic is the cost – just $6.95 US for this 60-card game!  Shipping to Canada is $4.00 US.  If you're buying for a group, you can also buy in 5-packs and 10-packs.  I See Cards also has a variety of other games, including Pyramath and Time Bomb, which you can buy packaged with the Fractazmic game altogether for $18.95 US.  You can download a FREE 28-page e-book on how to play Fractazmic various ways, as well as the other card games I See Cards offers, by clicking on Dr. Ron's Succeeding in Mathematics with Games on the I See Cards website.
To see how other TOS Homeschool Crew families enjoyed this I See Cards game, click below: