It's Fibre Arts Monday once again!  I've been so busy with my rehearsals and performances of Oklahoma! at our nearby university, that I haven't had a chance to post about what we've been doing fibre-wise.  On February 26th, we had our annual Knit Fit Knit-a-Thon at the library here in Sydney and knit items for charity – I knit a sleeveless sweater out of some nice bulky yarn (no picture taken though, oops).
The good thing about having been in the chorus of a  musical lately, is that I had a lot of time to work on my suri lace scarf backstage.  Here it is so far.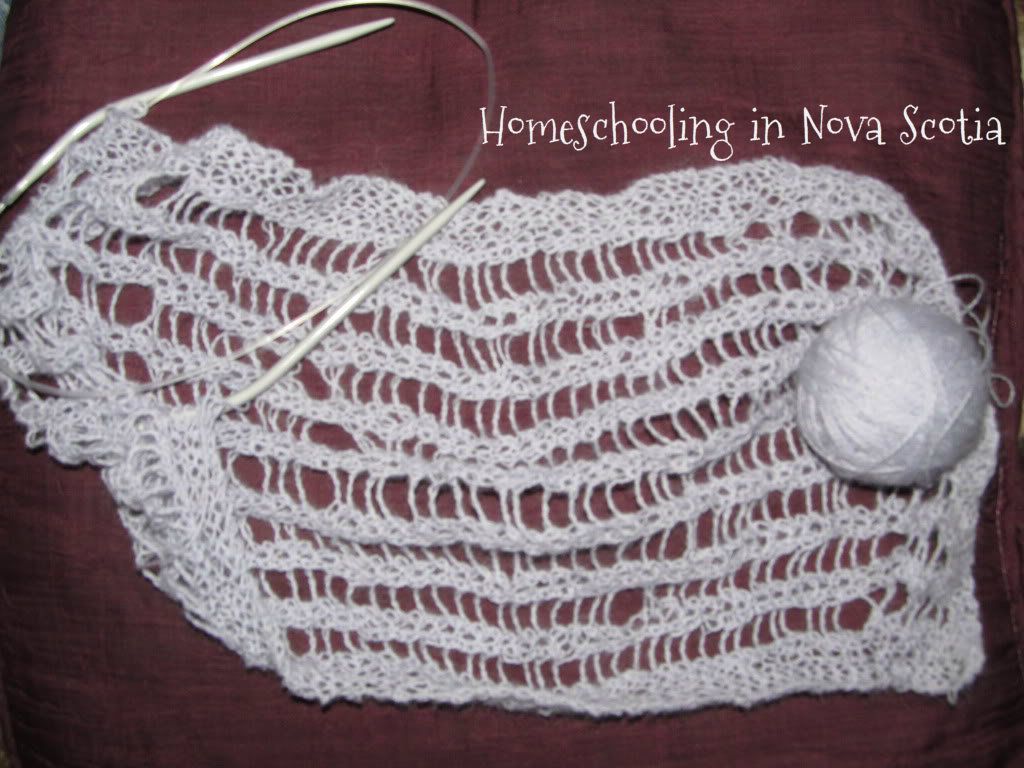 I'm enjoying working in lace, and I think I'll do so again sometime in the future.  Now I have to start thinking of what exactly I'm going to cast on and knit for my friend who's expecting.  I'm thinking of starting possibly with Ann Budd's Baby's First Sock (free pattern at www.knittingdaily.com) or possibly an afghan.  Decisions, decisions 🙂
My daughter has pretty much finished weaving her scarf – we just have to weave in some waste yarn and get it off the loom.  We should be able to show the finished scarf next week!
Love, Luck &
Laughter,