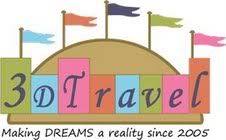 A friend of mine recently became a Disney Magical Travel Specialist and with Disney's Ultimate Field Trip coming up this fall, I wanted to share her services with other homeschoolers!  So, heeeeeere's Heidi!
Hi, Kimberly!  Thanks so much for inviting me to visit your blog!
Tell us about your homeschooling family.
I live with my family in central Pennsylvania, right in the heart of Amish country.  I've been married to my husband, Brian, for 20 years.  Together, we have 3 great kids (1 who joined our family in the traditional way, and 2 who came to us via international adoption).  Ashley is 18, and recently graduated from our homeschool.  With the exception of a 2 1/2 year stint in the local public school, she's always been homescho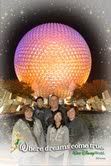 oled.  This past year, as Ashley was entering her senior year, our youngest child, Ian, was just ready to start Kindergarten.  Yes, our kids are spread pretty far apart in age – and I wouldn't have it any other way!  Our middle child, Gracie, is working on 7th grade this year.  She is also very busy with piano and violin lessons.
My kids are all very different in personality.  As a result, I've found that school absolutely cannot be a one-size-fits-all environment around here.  Each year we reassess what we are using and make plans for the year to come – often buying new curriculum and supplements to use.  What worked for Ashley rarely ever works for Gracie – and I can tell that it will be more of the same with Ian.  So, we are most definitely eclectic in nature – using a little of this and a little of that.

What began your love affair with Disney?
My love affair with Disney began when I was 17.  My parents were preparing to take our family to Walt Disney World for the first time.  A friend loaned my mom a copy of Birnbaum's  Guide to Walt Disney World, which my mom turned over to me.  I studied that book probably more than I was studying my textbooks in school!  I made notes and lists and lists of notes!  When we finally got to Walt Disney World, I was prepared with a plan – and we conquered those parks (at the time it was only the Magic Kingdom and EPCOT) like professionals!  You can find more of this story here.
How did you decide to become a Magical Travel Specialist?
This is a bit of a long, drawn out story; but here's the condensed version:
We were planning a trip to the Orlando area (for a homeschool convention) in May of 2011. We decided to try a few days on Disney property (something we had never done before – we had always stayed off-site).  I checked pricing online; then took a chance at going through a travel agent.  I was amazed by the pricing she offered – which was much less than the prices I could get myself.
This past year, we tried again (this time planning a real family vacation).  By this time, I had a friend (that I met through the online homeschool community) who was working as a Magical Travel Specialist for 3D Travel Company.  So, I went through her to plan my trip.  Again, I was pleased at the savings she could offer.  She told me that the company was hiring this past winter, so I took a chance and applied.
One of the neat things about 3D Travel Company is that the company is owned and operated by a homeschool family.  I love that I can have a job that relates to two of my passions in life – Disney AND homeschooling!
What services do you offer?
I am basically a travel agent, specializing in Disney travel.  So, while my main area of expertise is Walt Disney World, I can also help you book your vacation to the Disneyland resort in California.  Or, if you'd prefer an off-shore vacation, I can help you plan a trip on the Disney Cruise Line.  Other Disney vacation opportunities include the new Aulani Resort in Hawaii and the Adventures by Disney trips.
The neat thing about working with a Magical  Travel Specialist is that we are always looking out for your best interests.  So, if you've booked a trip already and Disney decides to release a special deal, we'll rebook your trip to get you the better rates!  We also will help plan (or totally plan) your dining options while visiting the parks.  We take the stress out of your traveling, so that you can focus on the magic!
What are some of your absolute favourite Disney experiences?
I love all of Walt Disney World; so when someone asks me to list my favorite this or that, it's always so hard to narrow down.  I just get this feeling that comes over me when I am there – I feel young, and carefree, and happy!  And that feeling stays with me throughout our entire visit.  Leaving is always a let-down; so I try to always have a future trip to work on planning.
I will say that my 2 favorite rides are at Hollywood Studios – the Twilight Zone Tower of Terror (for the thrill) and Toy Story Mania (for the fun).  At the Magic Kingdom, I love the older attractions that have Walt's name written all over them – such as the Carousel of Progress and it's a small world.  My favorite park is Epcot – it's so full of educational value that I could spend weeks in that park alone and still not see it all.
My family – maybe because they live with me – also pretty much love it all.  Our favorite place to shop is definitely Downtown Disney.   We all enjoy character dining and two of our favorites are the Princess Breakfast at Akershus in the Norway Pavilion of Epcot's World Showcase and Breakfast with Donald Duck and friends at Tusker House in the Animal Kingdom.  (A family who doesn't really eat much breakfast at home loves breakfast at Walt Disney World!)
Another favorite that I must mention is a snack – the Dole Whip (especially the float).  If you go to Walt Disney World, you MUST try it!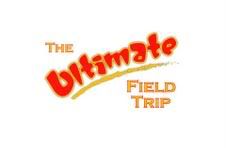 Tell us all about the Ultimate Field Trip!  Is there still time to get on board?
The Ultimate Field Trip is a really neat opportunity for homeschool families.  3D Travel Company has been hosting this event for the past 7 years, with planning (and booking) in the works right now for the 8th annual event.  This year's event will take place from September 3rd – 8th.  It's a great chance to combine a trip to Walt Disney World with an opportunity to meet up with lots of other homeschool families from around the country (and beyond).  We've got lots of events planned (which are totally optional) – such as a Mega Meet at Disney's Coronado Springs Resort & Convention Center (with special guest Steve Barrett, author of the famed Hidden Mickey book series), a scavenger hunt at the Magic Kingdom, and meet-ups to watch IllumiNations or enjoy a Dole Whip. You can learn more about UFT here.
This will be my first time attending the Ultimate Field Trip and I'm very excited about it!  If you'd like more information on how YOU can attend, please feel free to fill out a quote request form.  All quote requests are free and no-obligation.  If you're serious about booking a trip during the Ultimate Field Trip, it would be wise to hurry up and do so – Disney is currently offering a FREE dining package for the month of September, but booking must take place by May 18th.
If you have any questions about me or about Walt Disney World (or any other Disney destination), please feel free to contact me via e-mail.  I'd also invite you to "like" my Magical Travel Specialist Page on FB, follow my blog, and sign up for my Disney e-Newsletter (mailed monthly, or when new specials are shared).
Thanks, Heidi!  We are SO excited about The Ultimate Field Trip here in our homeschool!  What a great way to start our 2012-2013 homeschool year – at Walt Disney World!  Out of curiosity, I asked for a quote from Heidi, and couldn't believe what a great deal it was!  Maybe we'll see you there, too 🙂