It's Fibre Arts Monday once again!  I promised to share the summer sweater pattern I'm working on knitting in a beautiful, natural organic cotton yarn.  Here's the back piece that I've already finished.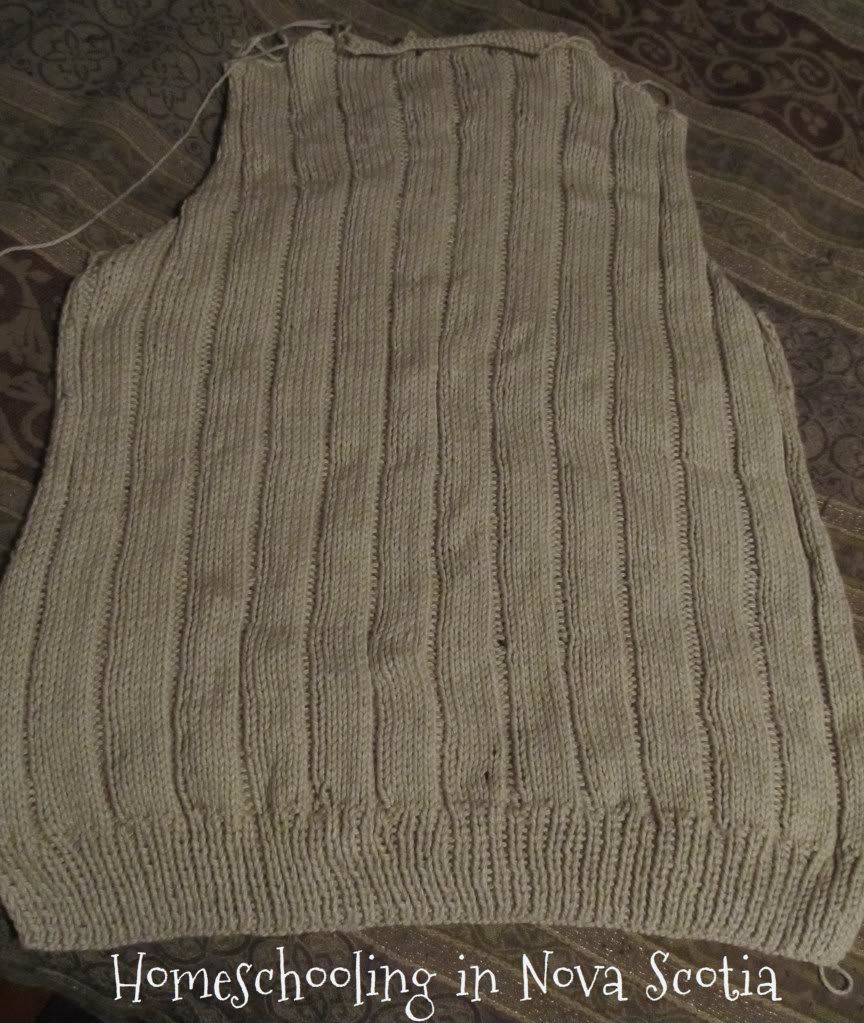 I just have to get around to casting on the front piece now 🙂
Click on the icon to learn about Fibre Arts Monday, and join in the fun if you like.  This week, Teaching Good Things shares a link for a fun rag rug for kids to make.
Love, Luck &
Laughter,