Deciding which subject is my favourite to teach is difficult.  I LOVE teaching my children so much.  I guess my biggest thrill is teaching Reading.  Teaching my children to read is SO rewarding.  I love teaching them all the building blocks of phonics that they need to start putting words together.  I love seeing them "get it" as my daughter has this past year – going from being able to read three-letter words to being able to read sentences and anything at all 🙂  She loves to show off her reading aloud to me.  The only thing that makes me sad is that, since she is my baby, she is the last child I will be teaching reading to.  Maybe my children will let me help teach my grandchildren someday, LOL.
Once they're reading, I LOVE teaching my children all about literature.  I love sharing the classics with them, and most recently I have enjoyed introducing my eldest to Shakespearean plays (having introduced him to the stories from the plays when he was little) and trading Shakespeare quotes with him anytime, anywhere 🙂  He prepared one of Puck's monologues from A Midsummer Night's Dream and performed it for the local Kiwanis Festival, winning first place and a cash prize for outstanding performance.  Here he is in his Puck regalia…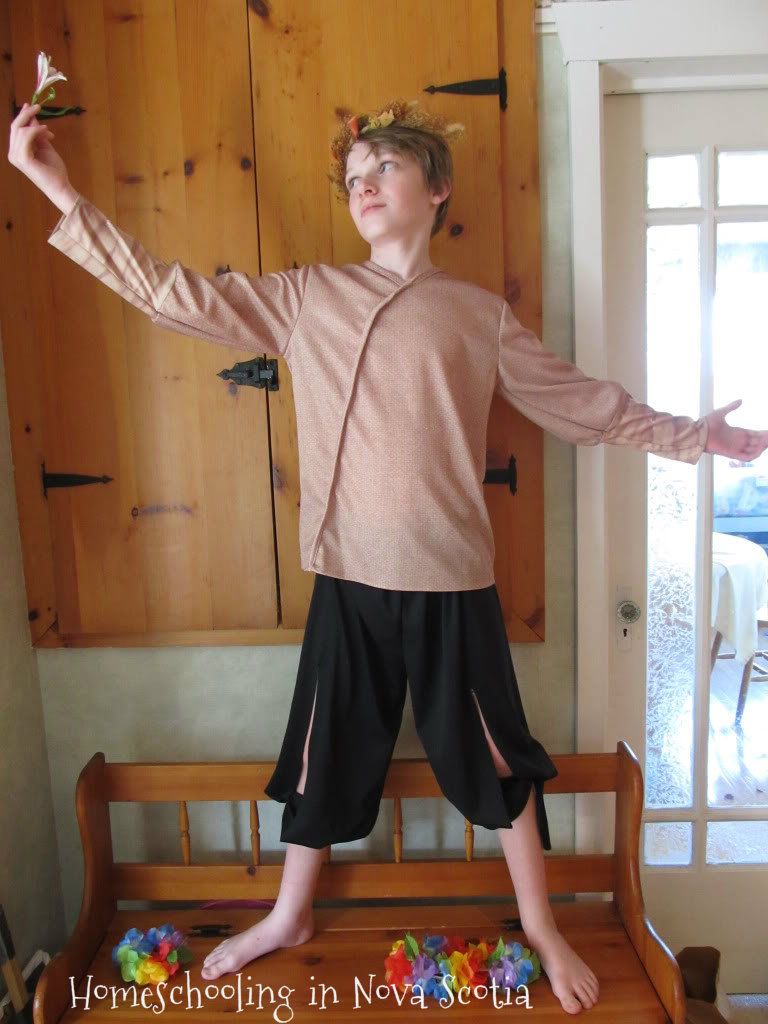 What is your favourite subject to teach your own children?