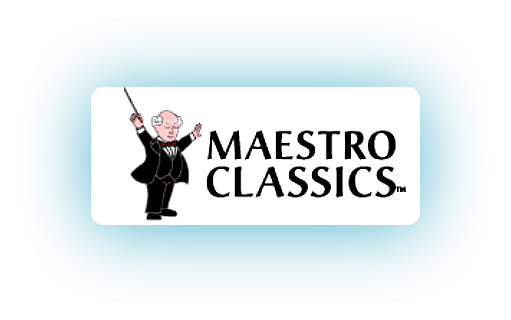 Maestro Classics produces Stories in Music™, a classical music CD series for children ages 5 through 12.  These CDs have won over 45 awards and help expand your listening horizons, develop listening skills & form musical memories, and encourage the family to listen to music together.  As a private music teacher, whose children adore music and dance, I was delighted to receive The Story of Swan Lake in exchange for an honest review 🙂
The Story of Swan Lake includes a CD and activity booklet.  The CD includes music by the London Philharmonic Orchestra.  There are 7 tracks:
The Story of Swan Lake – plays the full score of Tchaikovsky's Swan Lake, with a gentle narration describing the story and what's happening in the ballet

Tchaikovsky's Life – learn all about the composer

Speed Metal Swan – a surprisingly well-done rock version of the Swan Lake theme – I love it!

About the Music

Tchaikovsky Wrote a Great Ballet – lyrics set to the Swan Lake theme

Want to Have Some Fun? Prepare to Perform – teaches the lyrics to the song (and you can follow along in the activity booklet)

Tchaikovsky Wrote a Great Ballet Sing-Along – music only for the song, no words, so your child can sing karaoke-style
The booklet includes a few puzzles, discussion of musical terms and instruments, as well as write-ups on the people involved in the making of the CD.  And there's more!  We were able to turn this into a homeschool unit study with the Free Homeschool Music Curriculum Guide for Swan Lake on the website.  It covers History, Science, Geography, Language Arts, Art, Music, and Math, with links to articles, books, activities, etc.    Hey fellow music teachers, Curriculum Guides are coming soon! I believe children as young as three can easily enjoy this CD and activities with their family, and my ballet-loving daughter would probably have loved it as young as two years old.  She is currently 7 years old and my son is 12, and we all enjoyed learning more about Swan Lake.  We also watched the ballet (we happen to own the video, but most libraries have a copy)!
Each CD is $16.98 US plus shipping (4.95 to Canada via USPS), or just $9.98 for an mp3 download with pdf booklet on the Maestro Classics website.  Some other CD's available in the series include Peter and the Wolf, The Story of Handel: Water Music, and The Sorcerer's Apprentice.  Not sure which ones you want?  You can listen to samples of every CD online.  Or pick up a pack of four or a pack of nine CD's and save.  Just a note – I had trouble with setting up an online account and their great customer service got right back to me; they are having trouble with the account registration service, so to checkout just choose the yellow Checkout button when it comes up and just skip creating an account for now.  Hopefully they'll have this all worked out shortly 🙂
Puzzles and Games to get monthly puzzles, games and activities!  You can also check out Maestro Classics on Twitter, Facebook, and Youtube. You can see what other families in the Crew thought of The Story of Swan Lake HERE.
Love,
Luck &
Laughter,
Please note: This post contains affiliate links. If you click through and buy, I make a few bucks to help keep up Homeschooling in Nova Scotia. Thanks for your support!