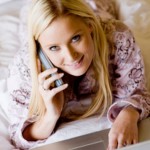 Cindy Rushton will be joining Felice Gerwitz tonight for a live session on the topic Trash, Trinkets or Treasures: Making Time for What Really Matters.
Plus! After the session, there will be a Twitter Party! If you have never been to a Twitter Party, it is like the old-fashioned chat parties, except through Twitter.  Just begin Tweeting with the hashtag #uhse today. Go check it out and find a free gift, a fun ebook!
TONIGHT!
Tuesday, March 28, 2011 – Girls Night! Jammie Party Night with Cindy Rushton
Topic:
Trash, Trinkets or Treasures: Making Time for What Really Matters
Ever feel as though you are on a "tread-mill" and not getting anywhere-or, at least where you want to get? Does it make you sick looking back over your homeschool year-looking at all of the great ideas that you have not gotten around to? Does it seem that there is NO TIME to get around to the things that you really want in your home and homeschool? Well, join Cindy Rushton for this powerful evening mom-to-mom. Cindy will take you by the hand and help you sort through all of the options for your day and get past the trash and trinkets so you can grasp onto the treasures all along the way. You will leave this session fired, inspired, encouraged, and equipped to step up to the call!
Where:
http://www.BlogTalkRadio.com/ultimate-homeschool-expo
Call in number:
(347) 205-9175 (optional)
When:
March 29 at 10PM AT/9PM ET/8PM CT with Cindy Rushton
***Twitter Party to follow****
Quick Instructions: After our session with Cindy we will host a Twitter Party.
1. To join you will need a Twitter account (http://www.twitter.com)
2. To post for the party you will place a "hashtag" #UHSE to follow
3. To read, follow along and chat use "TweetChat" http://tweetchat.com/
4. Write @CindyRushton or @FeliceGerwitz
5. That's it! Text chat with us and ask your questions or comment on the session. Fun questions for you. Plus! Hundreds of dollars in doorprizes during the Twitter Party.