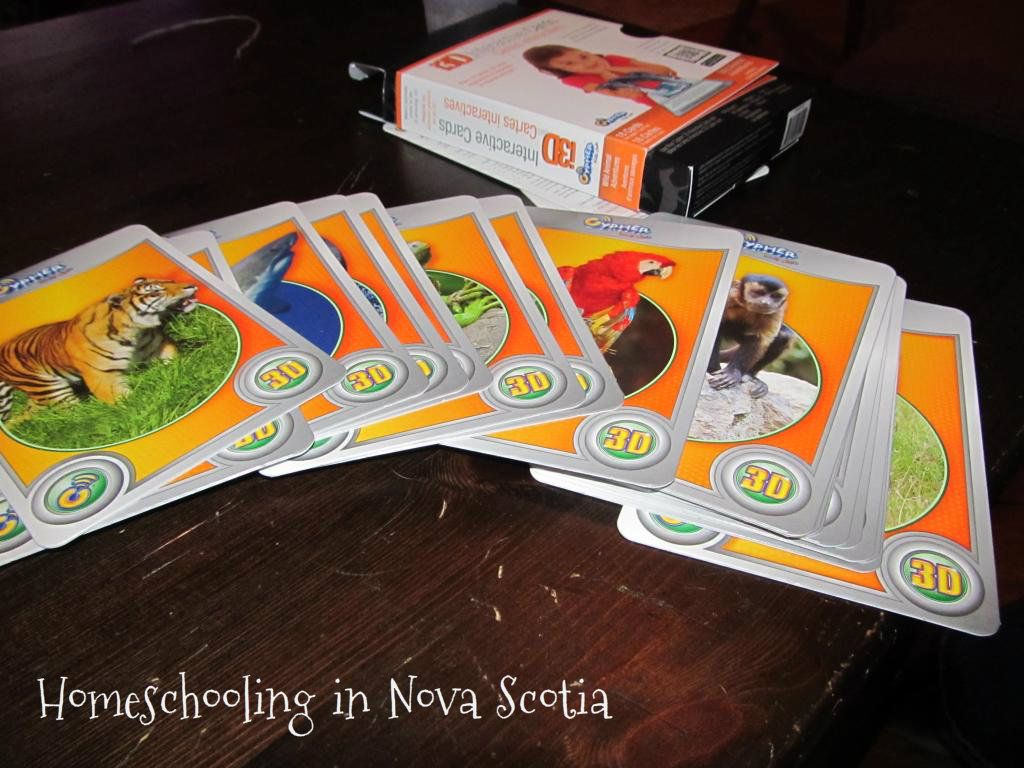 Cypher Kids i3D Interactive Cards: what a cool way to learn!  Brought to you by Cypher Entertainment, these educational cards are designed for use with your iPod, iPhone, or iPad.  I picked up the Wild Animals Adventure 18-card set (pictured above) at our local Walmart.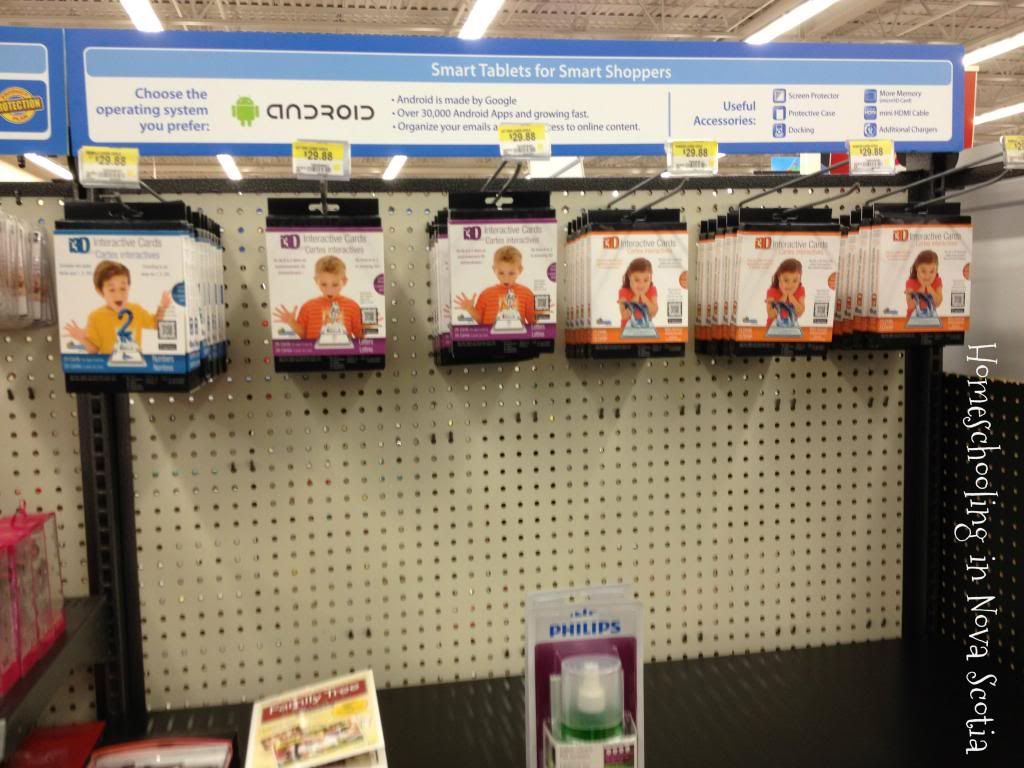 They were in the android section, oops, (see above) so you may have to hunt around a little at your local store.  You can check out my whole shopping experience on My Google+ page.  When we got home, we downloaded the corresponding Wild Animals app so we could try out the cards with my iPhone 4S.  The QR code on the outside of the box didn't work properly (it took me to the iTunes store instead for some reason), but it was easy to find the free app in the Apple App Store.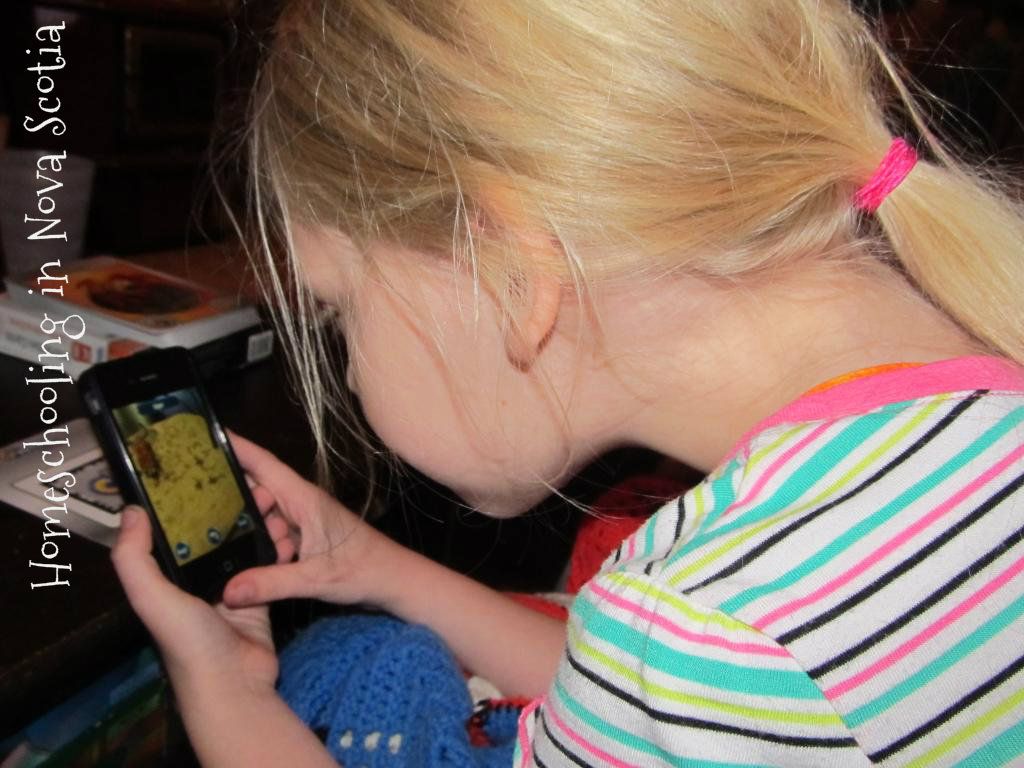 These Learning Cards are very easy to use with the app.  You can choose "Snapshots" to simply see the cards in 3D on your device, or you can choose "Exploration" to not only see the cards in 3D but also hear a pleasant voice teach you all about the animal.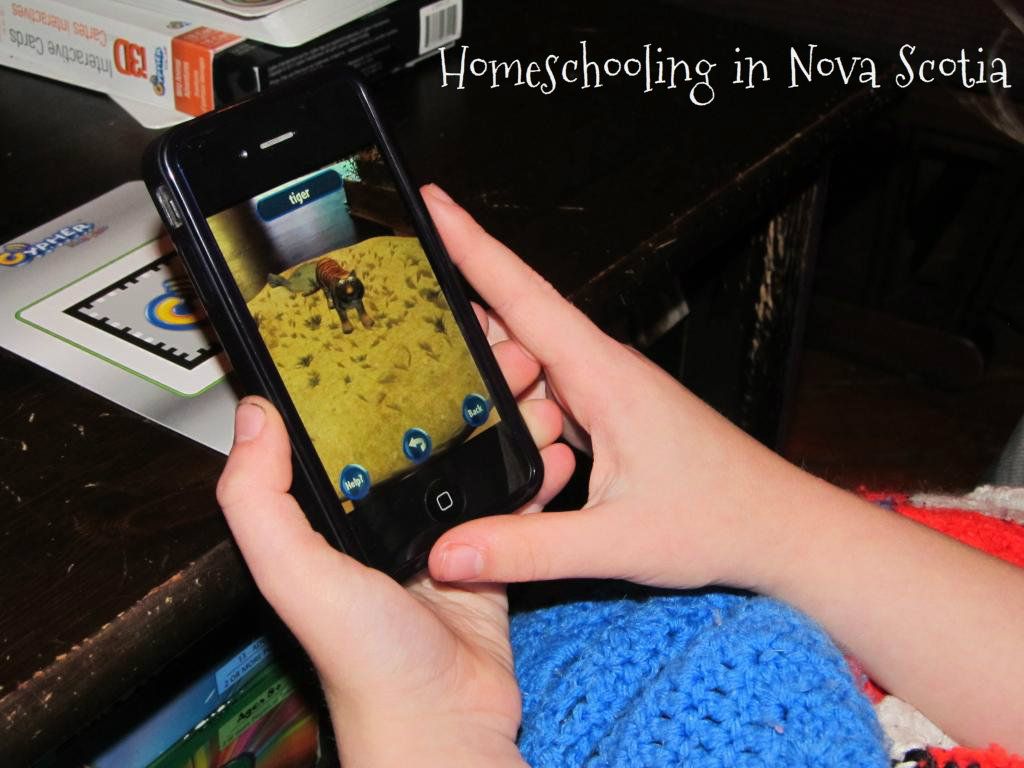 Choose the animal card you want, code side up, tap the corresponding card on the Wild Animals app and as soon as you hover the iPhone over or around the card, the animal pops out in 3D,  and you can see the animals at different angles when you move your iPhone (or iPod/iPad), in this "augmented reality".  You can even move your iPhone away from the card once you get started, and can move around anywhere with the animal.  Once the narrator is finished talking all about the animal and its habitat and eating habits, she invites you to tap the animal to see it do something – the monkey jumps when you tap it for instance.  The toddler we care for part-time absolutely loves the cards.  She giggles, claps, and jumps up and down.  The monkey is definitely her favourite.  My 8 year old daughter enjoys playing with them along with her.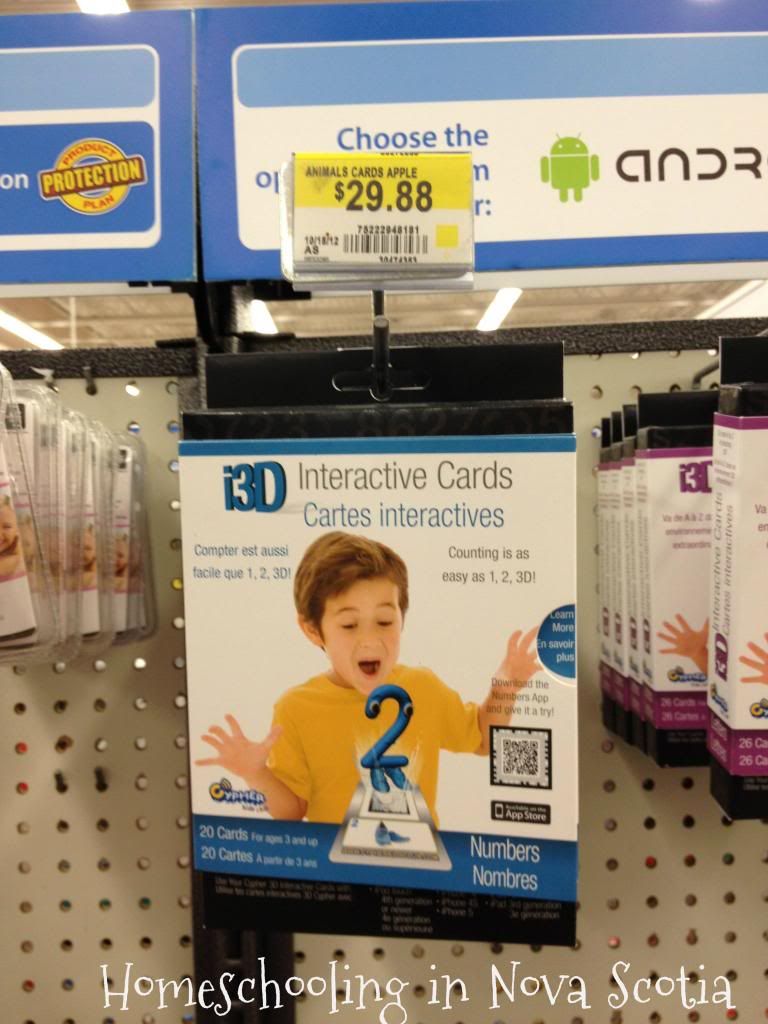 These Learning Cards are terrific for teaching kids about wild animals – whether they're toddlers, preschoolers, or early elementary students.  They would be great on car trips (for children who are old enough to hold an Apple device responsibly on their own).  Other card sets include one with Numbers (see photo above) and one with Letters.  You can learn more about Cypher Kids Cards by visiting the #CypherKidsClub website at http://www.cypherkidsclub.com/ You can also follow Cypher Kids on Twitter and be sure to Like Cypher Kids on Facebook.
You can purchase Cypher Kids i3D Interactive Cards at select Walmart stores across Canada for just $29.88. (They can also be found in the the US at Target).
I am a member of the Collective Bias™ Social Fabric® Community.  This shop has been compensated as part of a social shopper insights study for Collective Bias™ and  Cypher Kids Club. All opinions are my own. #CBias #SocialFabric